Corporate AMC
Bandoo! Provide Great Services
Why is maintenance — proven to be a key factor in extending equipment life, reducing downtime and lowering overall costs — so often overlooked in many operations until it becomes an emergency?
In many cases, several of these factors will exist at once. They create a maintenance deficit that, if not addressed, can add up to a significant sum of avoidable costs in operations, emergency repairs, part defects and facility safety.
These maintenance issues do not arise on account of purposeful negligence by facility management. They result from resource shortfalls and prioritization decisions that naturally place core production processes at the top.
Scheduled preventive maintenance
Regular Checkups and Diagnostics.
A dedicated workforce of skilled, certified technicians
Documentation and Process Development
Guaranteed access to maintenance support at any time
Predictable, fixed costs: As-needed maintenance planning can quickly spiral into unforeseen costs that significantly affect the entire budget. With a comprehensive annual maintenance contract, you can control and account for all maintenance costs on a long-term, fixed basis. By reducing variability in your maintenance budget, you can reliably allocate funds throughout the rest of the business without fear of overruns in maintenance or shortfalls elsewhere.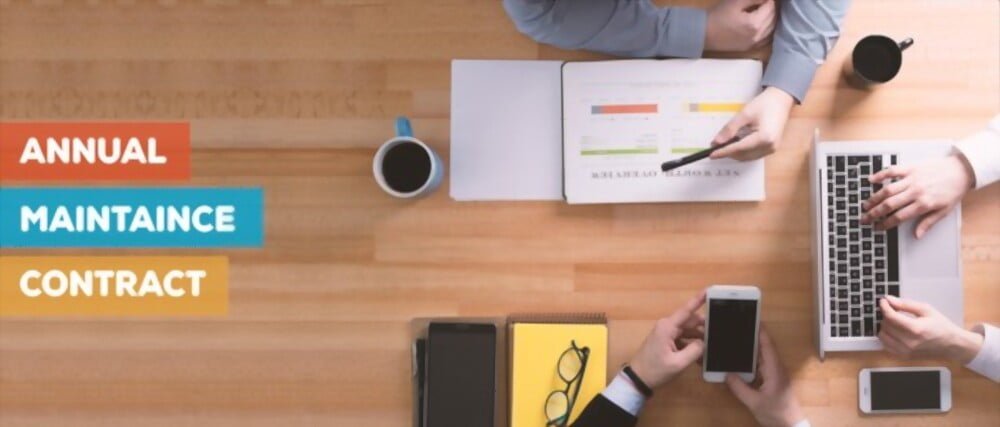 TESTIMONIALS
What People Are Saying
AMC services is good we hired them for Pune and other locations. On Time reliable Trustworthy Team and work. Keep it up.
Tech was friendly and knowledgeable. Shared information in an understandable way. Prior company wanted to replace everything, AMC is willing to only replace what is broken.
Office
Office No. 2&4 Stilt Floor Gallaria Apartment, Near Vidya Sahakari Bank Kothrud, Pune, Maharashtra 411029